Your Trusted Provider Of Cutting-Edge Pest Control Services In Cincinnati, OH
Founded in 1979 by Jeffrey Van Diepen of Bishop, California, Pestmaster® Services began with the mission to build a national pest control company that provides cutting-edge technologies in the control of insects, rodents, birds, weeds, and other pests. From our humble beginnings, Pestmaster® Services has now expanded into 18 states, including D.C., and is serving globally with our first international location in Lebanon.
Why Choose Pestmaster® Services?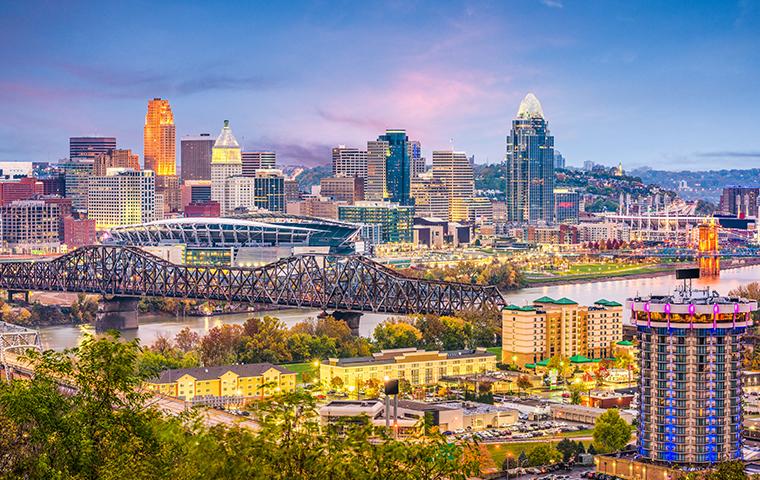 We perform overall pest management that combines our interdependent knowledge of multiple pest categories and how they interact with one another.
We have over 40 years of experience in the industry.
We offer a range of services and protections few companies can provide.
We take an environmentally conscious approach to pest management.
We offer the most effective solutions to combat a wide range of pest disruptions.
We use top-quality, science-based products.
We provide sustainable solutions.
We specialize in all phases of pest control, including Integrated Pest Management (IPM), termite control, bed bug control, and many more.
We offer vegetation management that maintains grounds, promotes the health and viability of desirable species, and prevents rodent infestations.
We utilize our skills and equipment to provide solutions for aesthetic, regulatory, and right-of-way situations.
We provide health-related vector control services that guard your family against the threat of dangerous illnesses, including hantavirus, West Nile virus, histoplasmosis, cryptococcosis, and salmonella typhimurium.
Our Business Model
As our company grew, we began to expand our service offerings in ways that allowed us to differentiate ourselves from the competition. You can break down our offerings into three primary categories:
Pest control
We provide pest control for long-lasting solutions for homes and businesses in the Cincinnati, OH area.
Vegetation Management
Includes bare ground vegetation control, noxious and invasive weed control, and landscape weed control.
Health-Related/Vector Control
Includes mosquito, tick, bird, rodent, and flea control, as well as ancillary but related services such as disaster relief, educational consulting, and expert testimony.
Our Mission Statement
Our organization is unconditionally committed to providing the most effective pest control services. Our commitment is not only to our customers but also to our employees. We desire all who are associated with our organization to mature and prosper in the unique profession we have chosen. To these goals, we direct our efforts and attention. As an organization of peak performers, we remain inter-dependent, working toward mutual goals with excellence and enthusiastic commitment.
Reliable Pest Control You Can Count On
Pestmaster® Services is committed to providing the most effective, industry-leading pest control services available. With our IPM techniques, cutting-edge technologies, environmentally conscious methods, and top-quality products, you can always count on our team of pest control professionals in Cincinnati, OH to effectively eliminate any pest problem from your home or business. We guarantee it!